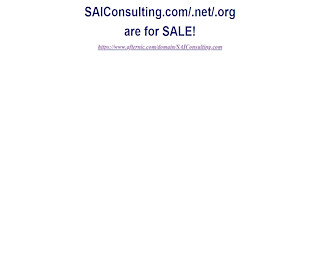 A number of things could delay the set completion date of a project. You may encounter resource constraints, project scope changes, or fail to plan your timeline properly. When a client contracts you, they expect you to deliver by the date you've promised. Before committing to a particular completion date, it's important to consider all the things that can affect project execution. This is where critical chain management for project scheduling comes in.
At SAI Consulting, critical chain project management (CCPM) is one of the top systems we use when delivering our project planning services. We participate in the design and set-up of projects to ensure our clients achieve successful outcomes.
FAQs About Critical Chain Project Management
The critical chain method (CCM) was introduced in 1997 by Dr. Eliyahu Goldratt. He developed it as an alternative to the critical path method that had been used since the 1950s, but which had several shortcomings. Dr. Goldratt based the CCM on an earlier management philosophy of his, the theory of constraints.
If you're trying to understand the CCM better and how it works, here are helpful answers to questions asked about the method:
What is a Critical Chain?
A critical chain is the network of tasks within a project that may affect the completion date if there are resource contingencies. The critical chain is different from the critical path, which refers to a network of tasks that are expected to be completed on time without any delays caused by limited resources.
How Do You Find the Critical Chain?
You can find the critical chain by identifying the network of interdependent tasks that take the longest time to complete. Tasks that are crucial for the completion of the project should also be part of the critical chain.
What are the Benefits of CCPM?
CCPM enables project managers to make an allowance for things that could delay the completion of a project. In critical chain management, each task is assigned the shortest time possible for which it can be completed. Then, buffers are added to the chain to create flexibility in case of delays.
Buffers are safeguards that keep a project running smoothly despite resource limitations. A buffer is provided between the last task on the chain and the completion date to give extra time that makes up for any tasks that run later than scheduled.
With CCPM, project managers avoid making abrupt changes to the completion date, which affects client satisfaction. The buffer period cushions them against unforeseen events so that even when tasks run late, the project doesn't go beyond its original completion date.
What is Typical for Critical Chain Project Management?
Management of buffers is typical for CCPM, as it's through it that project managers measure the amount of time they have. By monitoring buffers, project managers can tell whether they'll be on time for the predetermined completion date. If the tasks are taking up a lot of the buffer time, necessary adjustments are made to optimize the schedule.
CCPM Experts at Your Service
Hiring a team of top consultants with extensive experience in project management is one way of making sure you deliver great results to your client on time. At SAI Consulting, we're leading experts in critical chain project management (CCPM) and can work with you to create a realistic project plan. Contact SAI Consulting for the best business process improvement services on the earth: Phone: (904) 273-9840.
Critical Chain Project Management Ccpm
SAI Consulting, Inc.
(904) 273-9840
PO Box 1755
Ponte Vedra Beach
FL
32004
View Larger Map